From
Federation Square
2003 Hardie Grant Books
Text by Andrew Brown-May and Norman Day.
These extraordinary and beautiful cobbles were quarried in Western Australia. The architects had seen a sample of the stone, and were determined to use it; however, the location the sample had come from was not definite. The stone outcrops were finally found in the Kimberley on a four-wheel drive trip, using a geology map and a global positioning system.

A quarry was opened, where the workers had to cope with temperatures reaching 45˚C during summer and learned to avoid the basking brown snakes. The raw blocks were trucked out over dirt road on the way to Broome and then to Perth, where they were split into cobbles.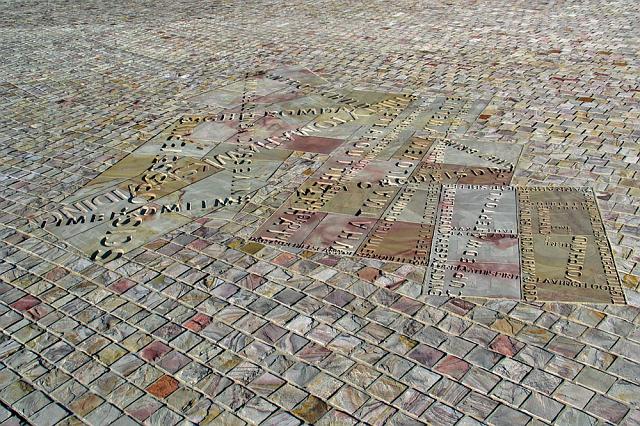 Photo by me.
Over 467,000 individually laid sandstone cobblestones were used to pave the Square.
I'm a proud owner of an off-cut.
_________________
The Collector's Marvellous Melbourne
http://www.thecollectormm.com.au/