http://www.premier.vic.gov.au/media-centre/media-releases/6277-melbourne-moving-upward.html
From the
Minister for Planning
Melbourne, moving upward
Monday, 18 March 2013
Melbourne's skyline will take a dramatic turn upward following the Victorian Coalition Government's approval of the Australia 108 tower.
Standing at 108 storeys and 388 metres tall, Australia 108 will be 91 metres taller than the Eureka Tower and become the world's 19th tallest building on completion.
After accounting for all issues raised by the City of Melbourne's recommended permit conditions and receiving endorsement from the Shrine of Remembrance trustees, Planning Minister Matthew Guy said the landmark project was fit for approval.
"Australia 108 will be an outstanding addition to Melbourne's skyline," Mr Guy said.
"This tower signifies the best of Victorian architecture and a drive for enterprise and ingenuity that exists nowhere else in Australia.
"I am proud to approve a tower that will define our city for many years to come and which I am sure will become as iconic a Melbourne landmark as Flinders Street Station or Federation Square.
"The Australia 108 mixed-use tower will be an icon both visually and for those who will live in it, stay at its hotel, dine at the level 84 Sky Lounge or visit the level 108 Star Bar," Mr Guy said.
Australia 108 will feature 646 apartments, a 288-room 6 star hotel as well as retail and office space.
The entire project is a $600 million investment into the Victorian economy and will create 300 jobs in the construction and hospitality industries.
"Towers such as Australia 108 are consistent with the Coalition Government's drive to concentrate high-density development in defined areas and out of existing, quiet neighbourhoods," Mr Guy said.
"Every apartment in this tower is one less apartment in an existing quiet neighbourhood."
The project, located at 70 Southbank Boulevard, Southbank, is expected to progress quickly due to significant interest generated by its unique design and aspiration.
-----------------------------------------------------------------------------------
How Australia 108 will sit in the city landscape, renderings by
Curtain
from
OzScrapers
.
From the south.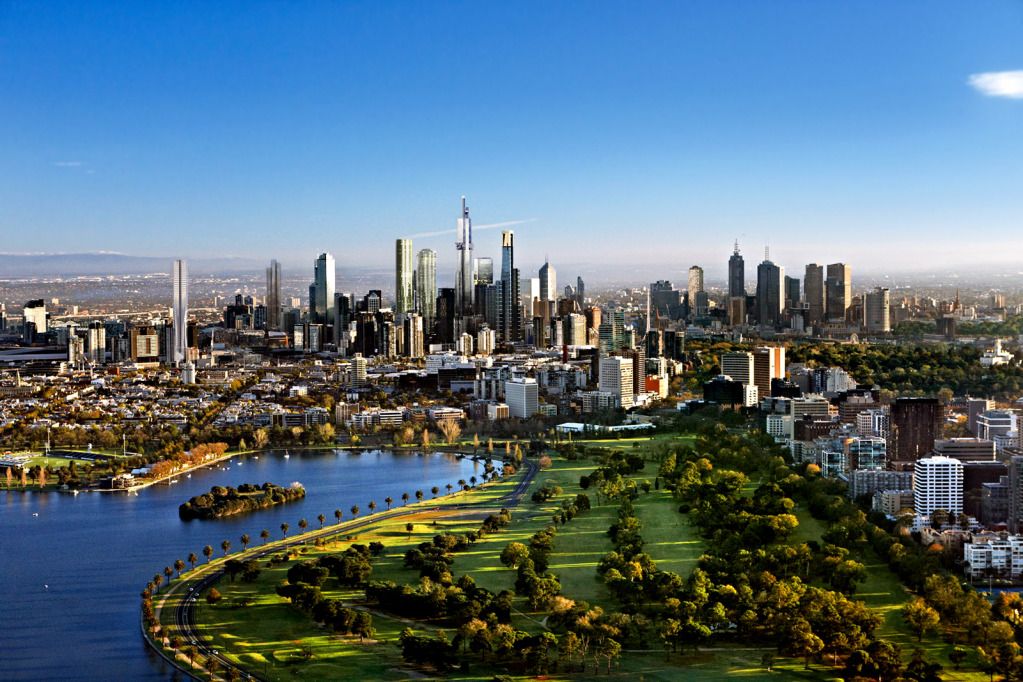 From the north.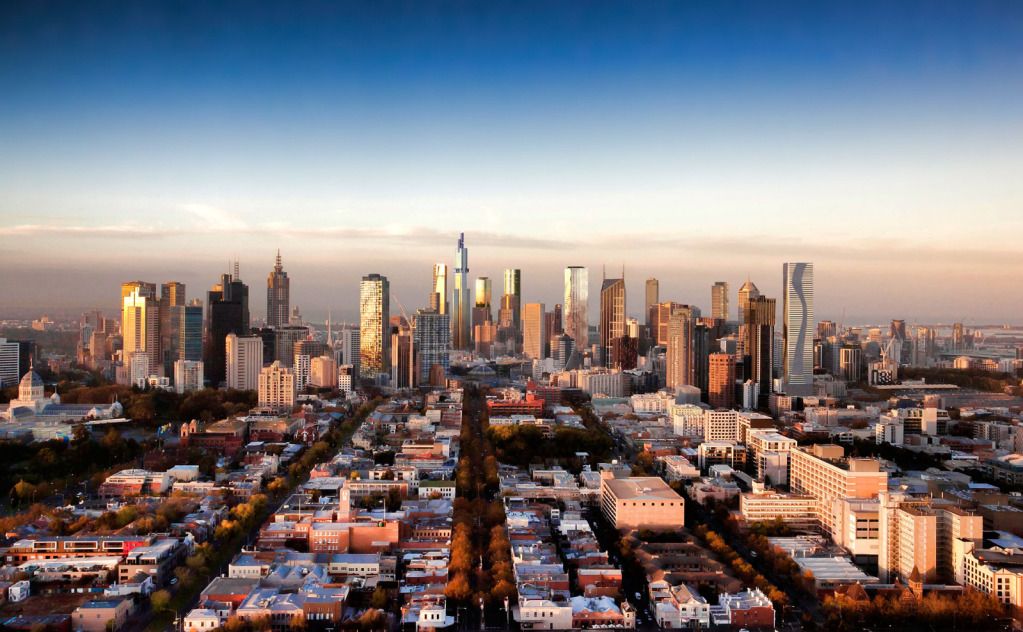 _________________
The Collector's Marvellous Melbourne
http://www.thecollectormm.com.au/