/Delurk - and hello to everyone here.
This thread is an attempt to make a WM equivalent of the "Random Melbourne Photo for the day" thread on SSC.
Basically, anyone who wants to join in just posts a photo once a day or whenever they can be bothered. Might as well use tayser's rules as they seem to work OK:
-one image per person per day,
-must be your own work, don't pbase / images.google / any other source it
-urban / scenery / construction / flora / fauna / whatever pics welcome - just keep it related to Melbourne.
To get the ball rolling, here's my pic of some kind of native parrot sitting in a tree at the corner of Queensberry and Cardigan Sts in Carlton: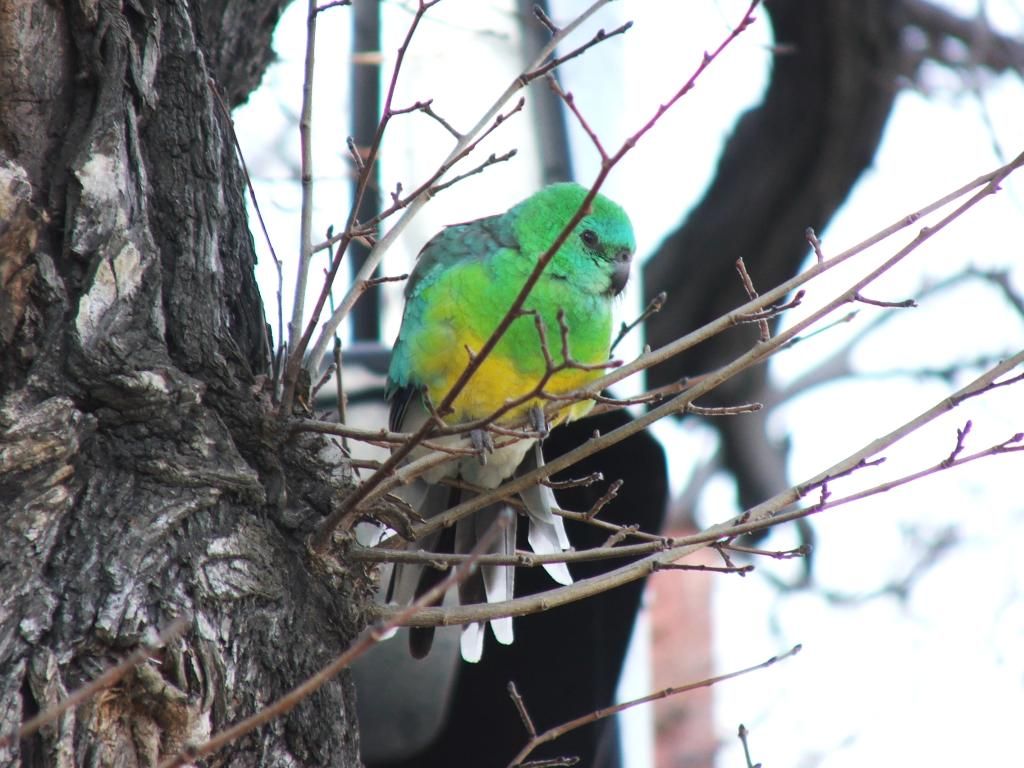 _________________
The photos and the off-topic stuff:
It's all fun and games until someone loses an eye