Here's a collection of photographs of various historical blue stone bridges, some are of very simple design and others quite grand with a degree of elaboration in design - all demonstrate admirable workmanship and beauty.
(1) The bridge over Jackson's creek at Sunbury is heritage listed and was opened in 1870. It has two arches which each span 13.4 m -
Here's a shot dated 1892:
J.T.Collins took a number of shots of these historical bridges and here are two he took of the one over Jackson's creek in the 60's:
(2) This beautiful bridge over the Barwon river was opened in 1867 by Prince Alfred. It features three spans and was erected at a cost of 4,602 pounds. It is heritage listed -
J.T.Collins took a series of shots in the 60's:-
This shot dates to 1880:
(3) This simple but elegant bridge is in Lethbridge, Collins took these shots -
(4) The bridge at Kal Kallo dates to 1876 & is also heritage listed. Collins took some pictures -
(5) Collins stopped to take some snaps of this lovely bridge at Kirkstall -
(6) This great bridge over Merri Creek in Coburg is dated to 1865 and is heritage listed. It was constructed using the labour of convicts form nearby Pentridge prison, it's three arches each span 9.1m. It is now used for pedestrian traffic only.
J.T.Collins again -
This is a nice shot of the bridge -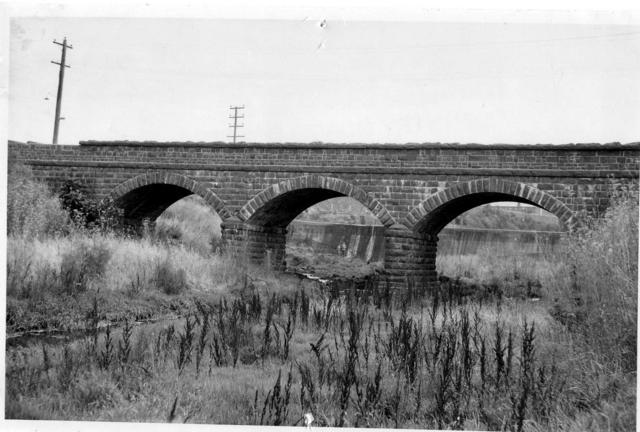 This interesting take on it dates to 1934 -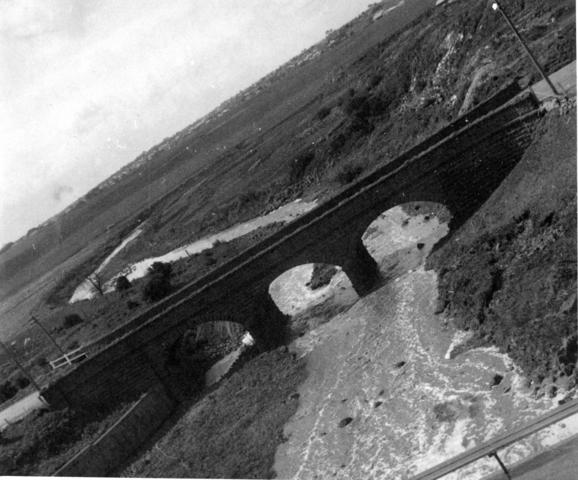 This one to 1910 -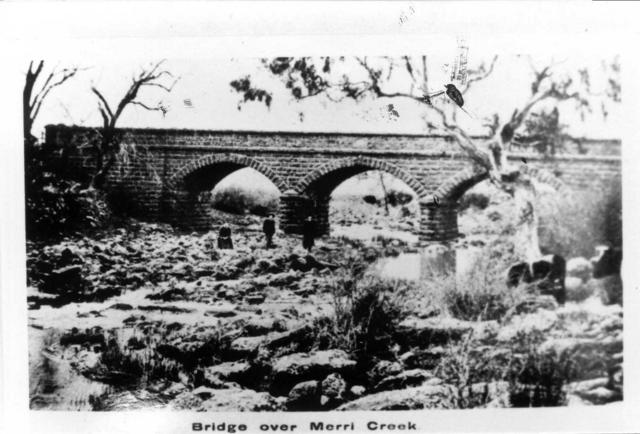 (7) This great bridge at Bulla dates to around 1869 and was also constructed using convict labour; it has four arches each spanning 8.2m.
Collins again -
(8) The magnificent Malmsbury Rail bridge was opened in October 1862 and features five 18.3m arches. The bridge stands 22.6 m above the river bed.
(9) This uncharacteristically ornate bridge is over Moonee Ponds Creek -
(10) The bridge over Youl Creek at Woolsthorpe is datd to 1856 and regarded as Victoria's oldest existing bridge - yep, Collins again:
(11) This bridge is on the Geelong to Ballarat line:
- I'm about all bridged out........