Marvellous Melbourne's Parks & Gardens
Fitzroy Gardens
The Fitzroy Gardens were established in 1848.
Valued for their historic, aesthetic, architectural, and horticultural significance, the gardens were classified by the National Trust in 1974 and placed on the Victorian Heritage Register in 1999.
The
path network
is largely the same as that laid out 150 years ago.
From a 'bird's eye view' the main avenues suggest the lines of the Union Jack flag.
One can see the Fitzroy Gardens in the right of the above satellite picture.
Below, old photographs and postcards of The Fitzroy Gardens ~ 100 years old.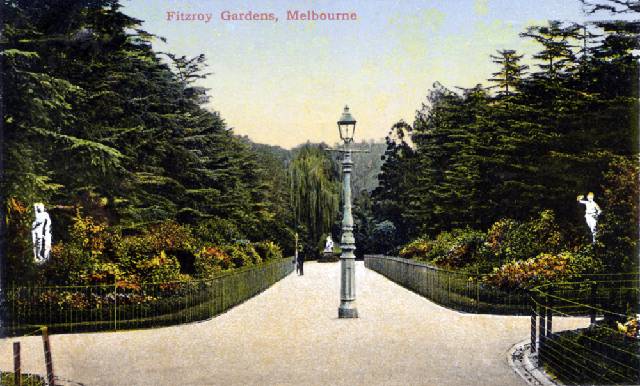 In 1863 cement cast statues bought at auction from the closure of George Coppin's Cremorne Gardens located at the Melbourne suburb of Richmond ended up at the Fitzroy Gardens. Many more were bought over time as well.
By 1940 what remained of the old statuary lining the paths had been removed because the Melbourne City Council considered it shabby and to the detriment of the gardens.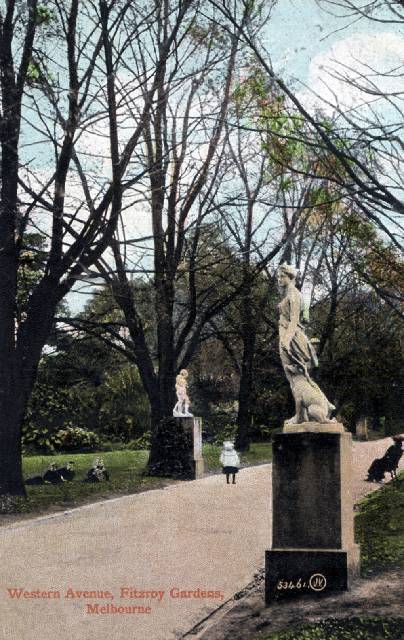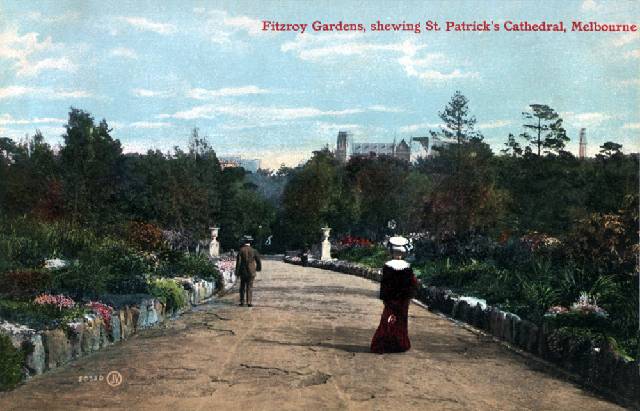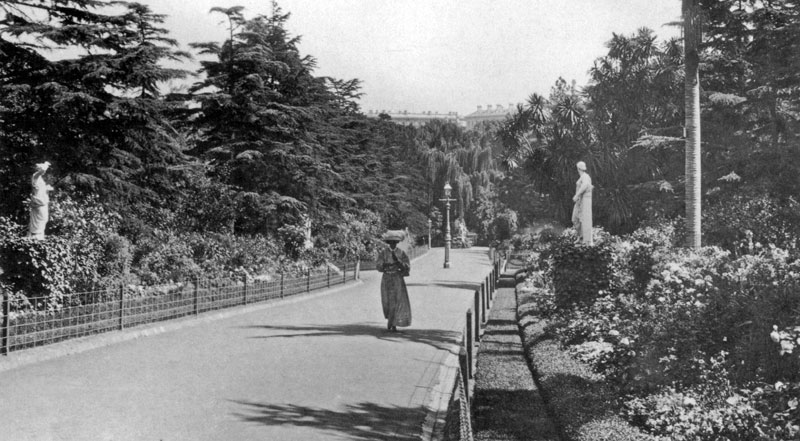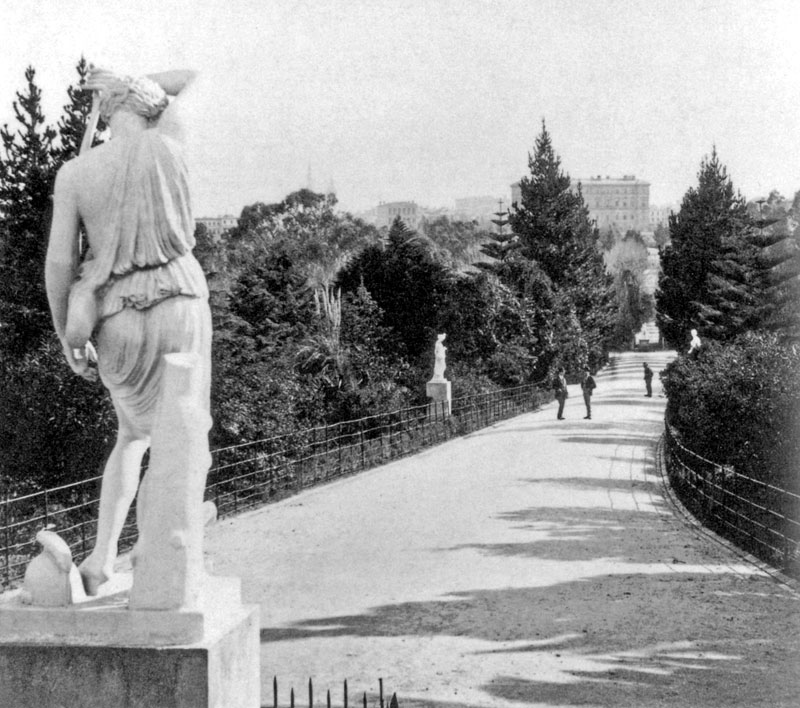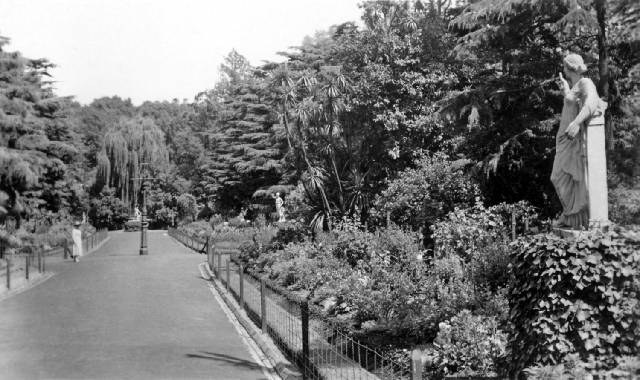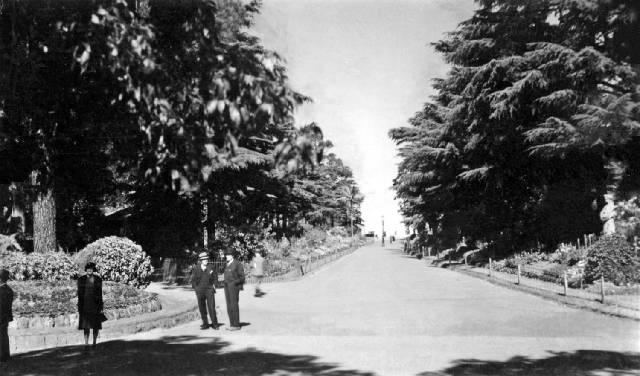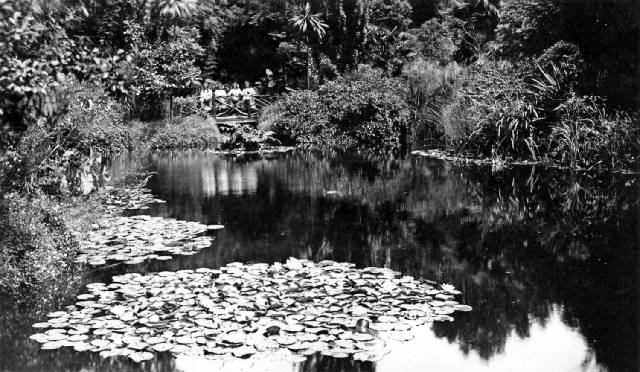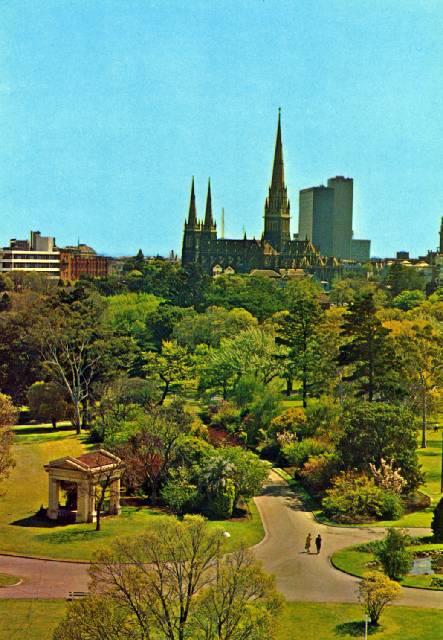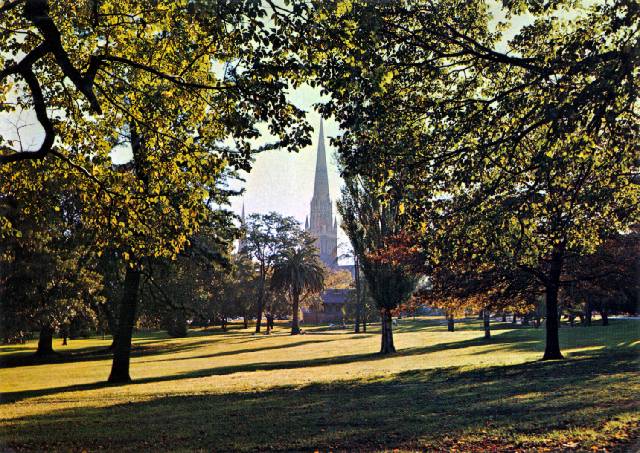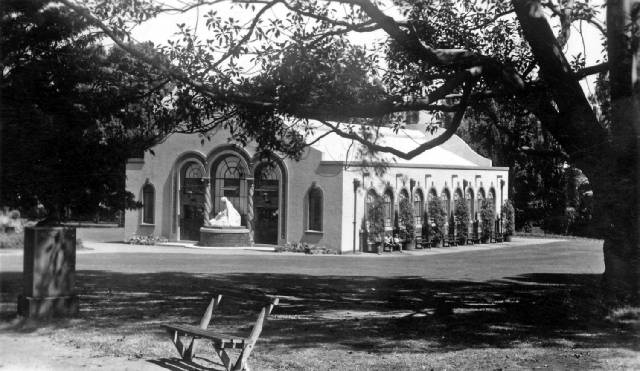 The Conservatory
was built in 1929.
It houses five luxuriant floral displays throughout the year and is a popular tourist attraction.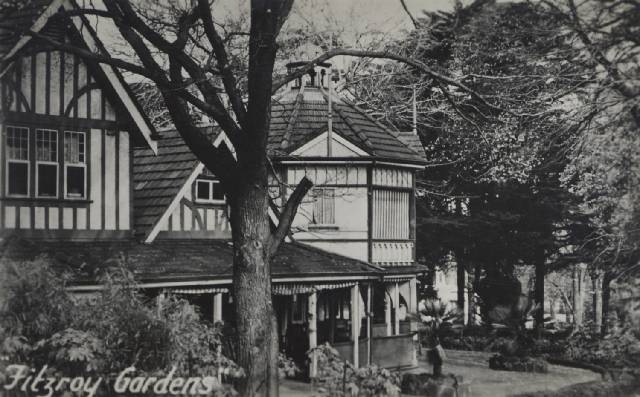 The original kiosk at the gardens that was demolished and replaced in 1963.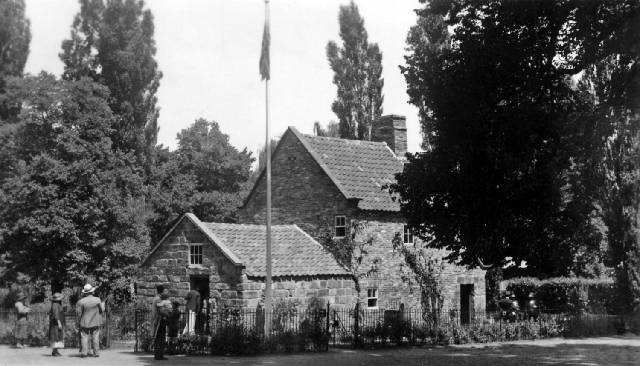 Built of hand-made bricks and Yorkshire stone,
Cooks' Cottage
is furnished to reflect family life in an English village in the mid 1700s.
Above, we see the way it looked shortly after being rebuilt and below, the way it looks now.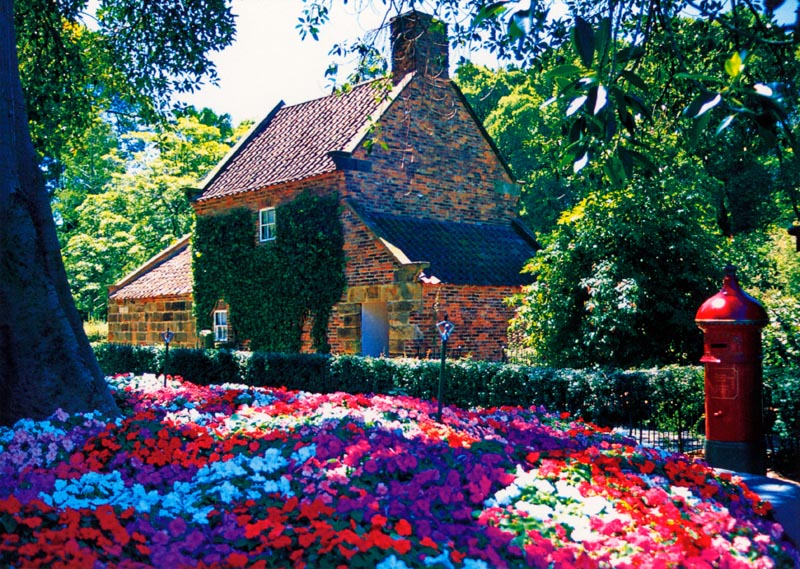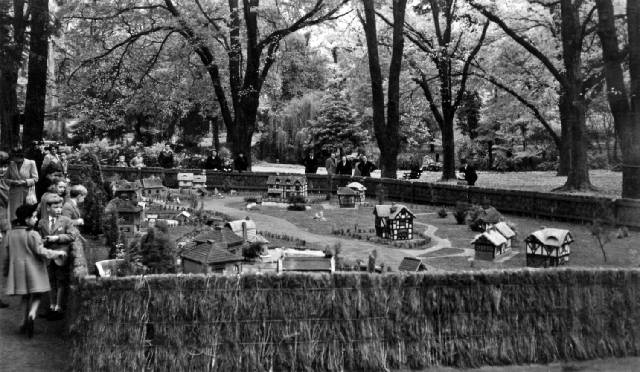 The Model Tudor Village
was placed in the Gardens in 1948. It was given to Melbourne by the citizens of Labeth (England) as a token of appreciation for food parcels sent during World War II.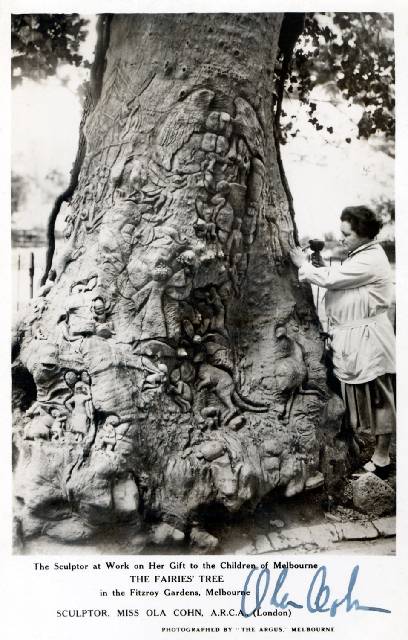 A favourite attraction with the children, the
Fairies' Tree
links the elves, fairies and goblins of traditional folklore with Australian animals.