On my first walk through Booroondara Cemetery I came across the Springthorpe Memorial. Intrigued by the scale of the memorial a little surfing on the net upon my return home eventually proved fruitful and the affecting story behind it was revealed.
The memorial is actually quite well known (I'm almost always the last to find out). It was erected by a Melbourne doctor John Springthorpe to the memory of his first wife, Anne Inglis, who he married on Australia Day 1887. She subsequently died giving birth to their fourth child in 1897 at 30 years of age.
Springthorpe was, not surprisingly, devastated by her death and agonised over the most appropriate way to preserve her memory. I won't rattle on here about the whole story behind the planning and building of the memorial and the nature of the grieving husband's efforts to come to terms with his wife's demise - suffice to say the story is well worth looking up. I went for a stroll & took some pictures.
Though the memorial sits open to the elements and can be approached and viewed from any direction, it still has a "formal approach" - this gate and steps leading to the structure itself.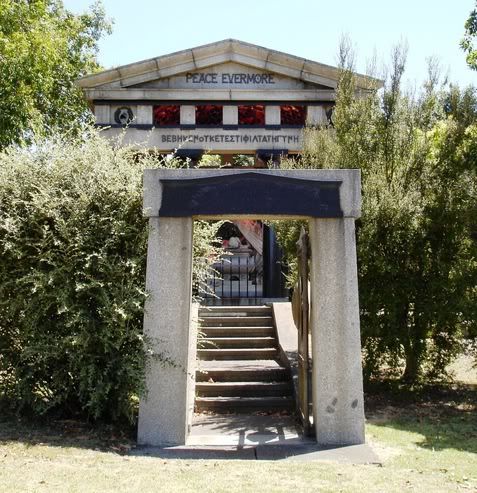 On sunny days when approaching the memorial from a distance a pinkish/reddish hue is distinctly visible upon the statues - as it was on this day. This is cast by the sunlight through the memorials remarkable and beautiful stained glass roof.
Another view: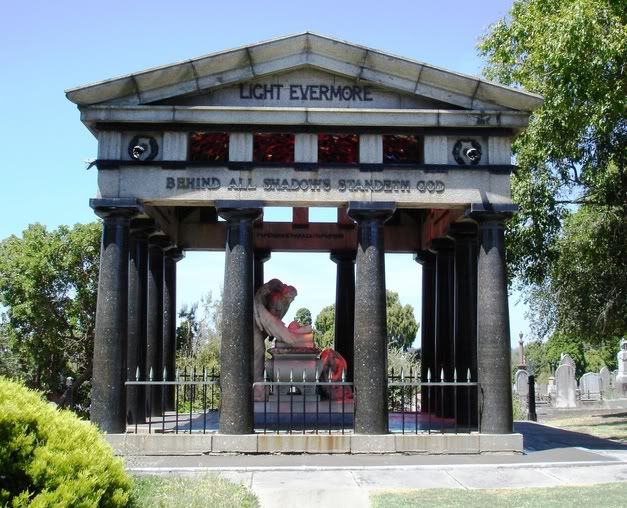 Beneath the roof is the Bertram Mackennal statuary group. An angel of love is placing a wreath (it no longer exists - note the iron rod protruding from the head of the "deceased" ) on the body of a prone figure...a statue based upon the likeness of Springthorpe's wife. The figure kneeling represents human sorrow.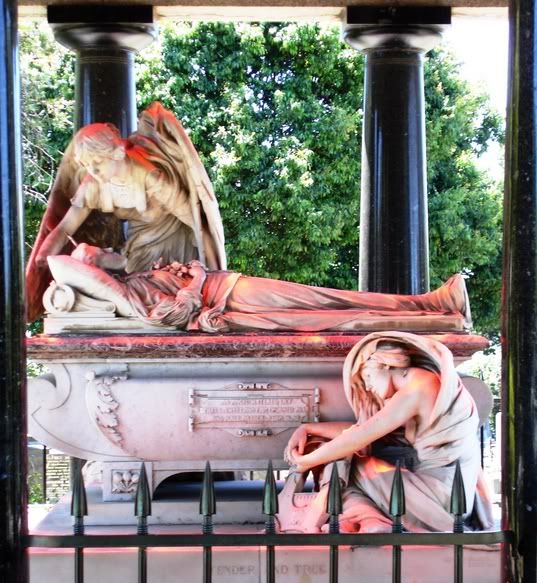 A different angle: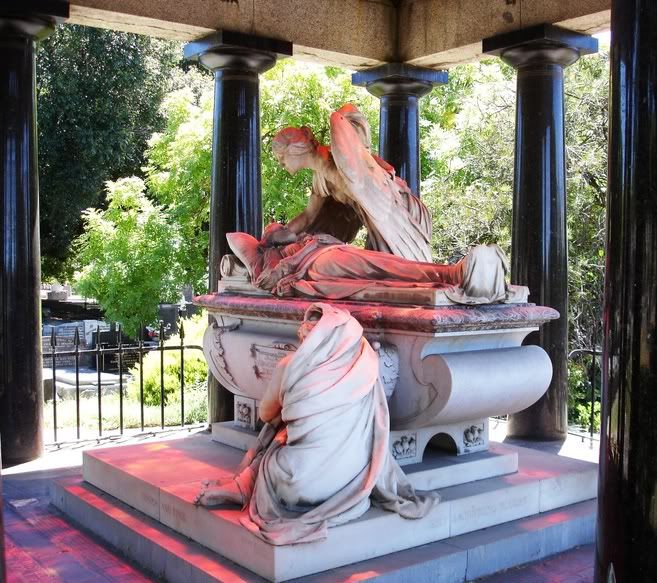 The memorial is also notable for the amount of words which appear on it. In addition to inscriptions which can be seen on the sides of the structure on all four sides of the statuary group are tiles containing various inscriptions - here is one:
Here's another:
Here is the underside of the stained glass roof: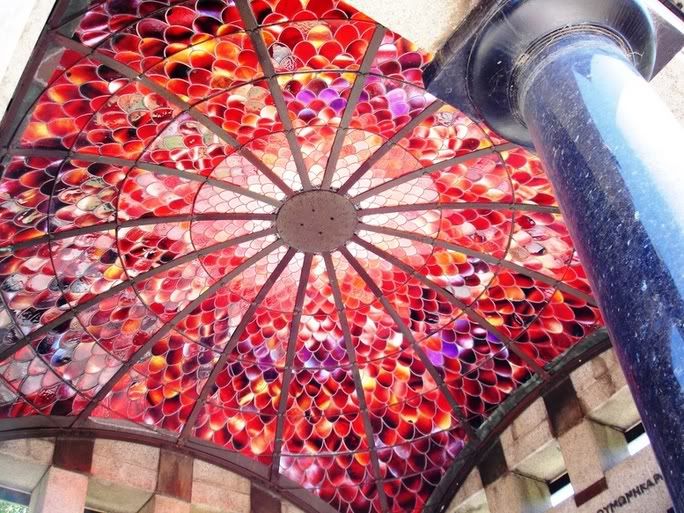 Ah....but I must away. Farewell........one last look.......